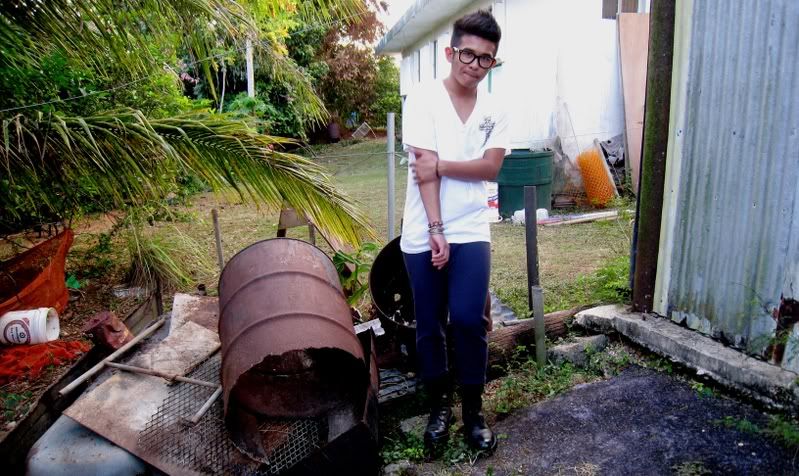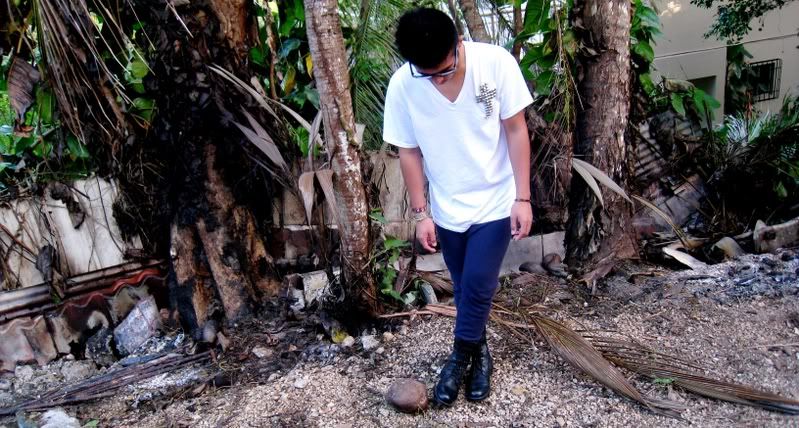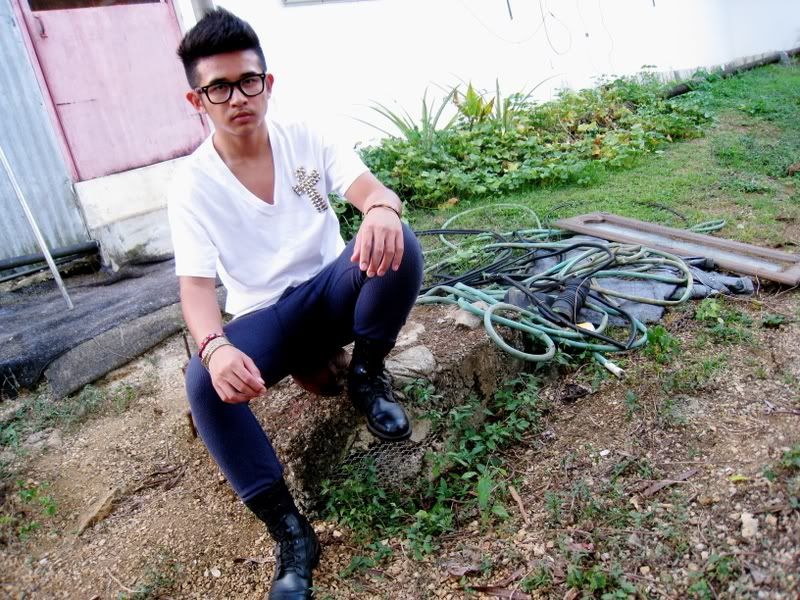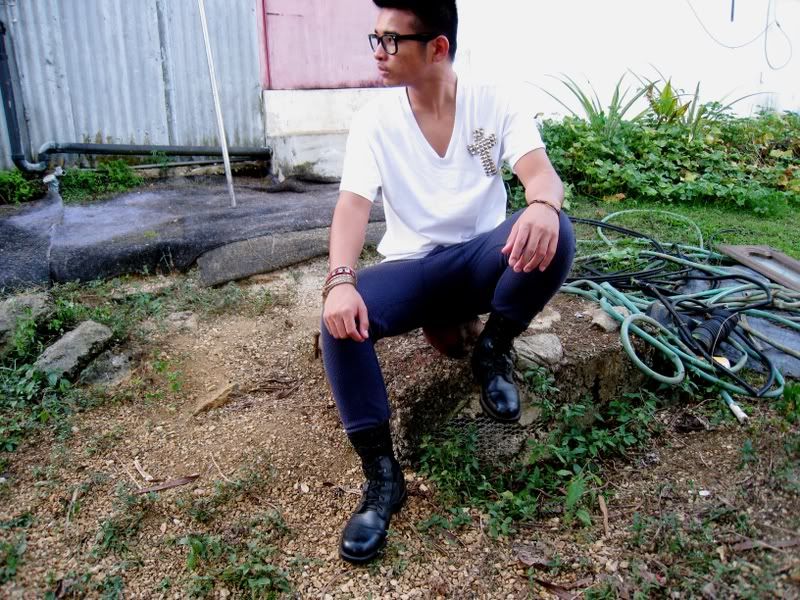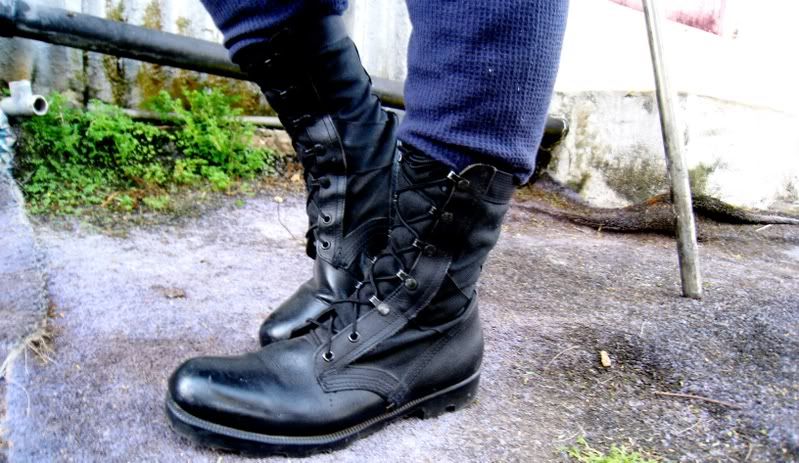 (Reggie's glasses, studded cross V-neck, FTL long johns, thrifted BDU boots, faux-tortoise bracelet, rosary bracelet, & F21 snake-chain necklace as bracelet)
Is it just me, or do any of you (drivers) evolve into vehicular terrorists when other drivers make it a point to be dirty chocolate starfishes on the road? Things that
I WILL NOT TOLERATE
on asphalt:
People who drive at 30 MPH in a 45 MPH zone, especially on the left lane
Slow MFers period

Drivers over 50 years old
Overconfident pedestrians
People on their cellphones

while

driving
Bass speakers blasted at an obnoxious volume
Drivers under 18
Drivers in busted up pick-ups trying to race you when the light turns green
Drivers who don't signal (I will sooo honk at you!)
Drivers with their brights on at night (This happens to be a high-ranking pet-peeve as well)
Double-parkers
NO PARKING ZONE parkers
Busses/Trucks/Rigs in turning lanes
Drivers who ride my tail (It's called brake check, & don't think I won't use it.)

I mean, I'm no speedster but c'mon guys, drive with the flow of traffic. I feel considerably bitchy today for personal reasons, and I apologize for it's obvious appearance in my tone of voice. I seriously need to learn how to brush off vindictive acts from people with whom I have absolutely no association.
On a lighter note, I was pretty stoked when I threw on my studded t-shirt today, except I don't remember it being so heavy. I might have to get accustomed to the jingling though. I remember telling myself a couple of months back, "I will not succumb to this laughable drop-crotch trend," but oh what powers a suspended crotch hold. I already have an idea to cut my own patterns and just have a seamstress sew the pieces together. Half-baked ideas, anyone?