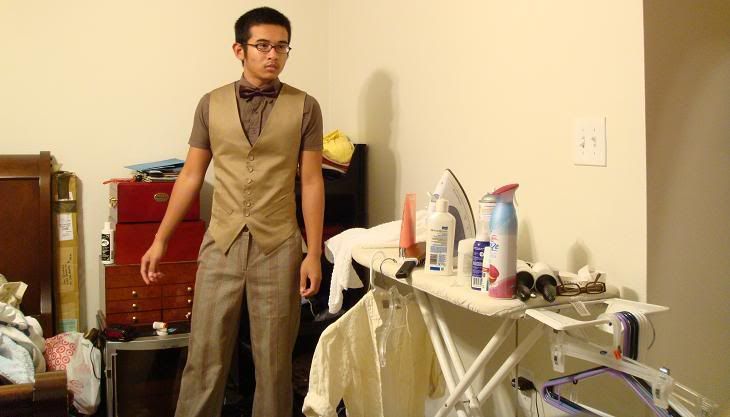 I think this photo is quite hilarious actually.
here's why:
-I'm trying to be like rumi or any of you other fierce posers (the good kine poser!) out there.
-and I am SOOO wearing my mom's pants ... for the sake of this post. ha!
& I'm going to have a BryanBoy moment and have a BF about my skin--my cheeks are completely unfortunate looking [you can probably tell a fraction by the picture] as of the moment and have been for the past morethanfew months. I have heard of countless amounts of remedies, but lethargy consumes my ability to even start an acne solution. UGH whatevs.
Random, but check out how adorable, and chic might I add, this girl is. Teen Vogue found her at the Peter Jensen show sponsored by Topshop. Her name is Lucy, and she wears her favorite Topshop dress. Homegirl is only 14. WHADDUP!