The past couple of days have been a little crazy for me. I've had to adjust the way my time is spent throughout the day, now that my duo-set of jobs consumes every single minute available to me. I was about ready to shank one of my managers on Monday because I had to stay behind almost 2 hours beyond my scheduled shift. But enough of that--back to fashion.
The latest collections I had a chance to 'review' were Balmain, Balenciaga, & Nina Ricci. I was disappointed that Decarnin showed an almost exact replica of his Spring collection for Fall. I felt like an audience member watching that scene in
Bring It On
when the two squads performed the same routine back to back. There were about two or three looks that I'm sure last season's Balmain groupies have already set as their desktop wallpaper, but other than those looks, it was an extension of Spring.
I can't even discuss Balenciaga.
& the footwear at Nina Ricci? Kudos to the models who walked for Theyskens in those 9+inch heel-lees platforms.
Anyway, I know I haven't done an outfit post in ages, so here's to 4AM photo sessions.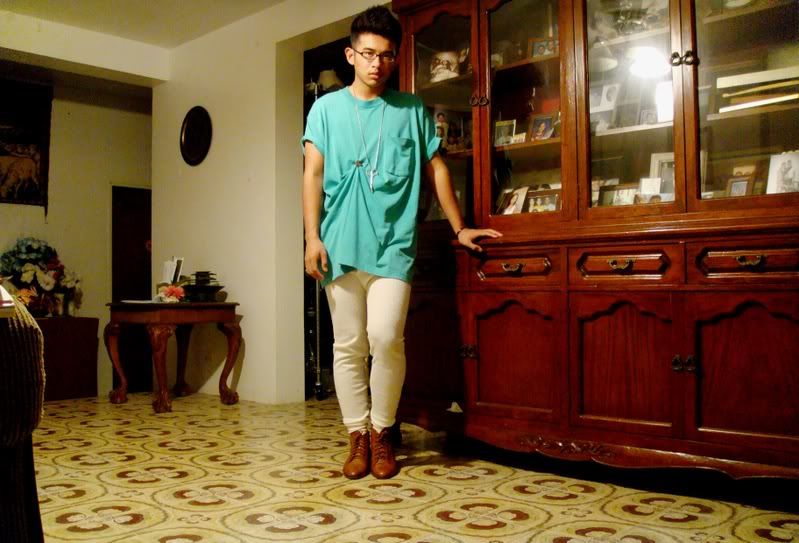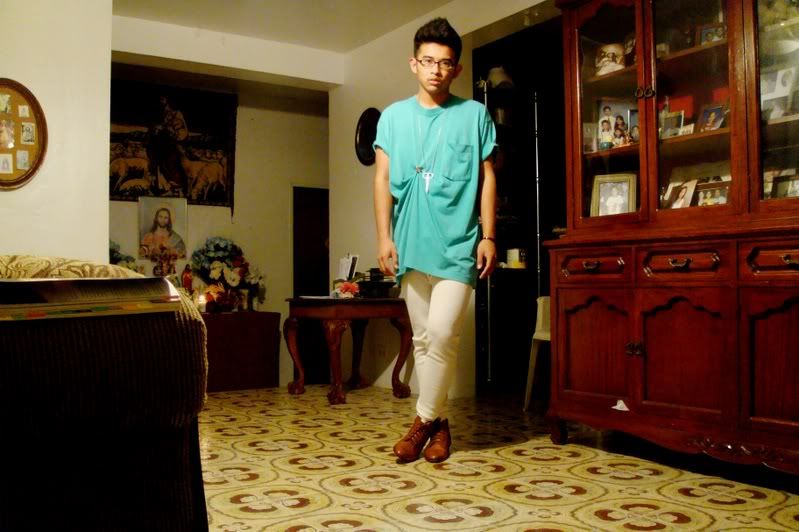 (Oversized pocket-tee, FTL cream long johns, vintage Calico boots, scissor necklace, virgin mary pin, faux tortoise-shell bracelet)