The expanse of my vocabulary isn't so spectacular, but the closest word I can think of to describe myself at present day is
melancholy.
I feel like I'm at a standstill, and sadly this isn't the first time I have felt like this. It's continuously recurring, and I have yet to find a remedy to climb out of this black hole. I really wish I was a naturally chipper person regardless of the horrible influences in circumference of me, but I'd rather be flesh than plastic. I apologize if this is such a boner-kill for anyone reading; bare with me while I search for the spring in my step.
Moving on. I wore this last night to go out, and before I walked into the club, one of the drags mingling outside said, "LOVE the outfit." Haha I always feel validated when a drag queen comments on my style.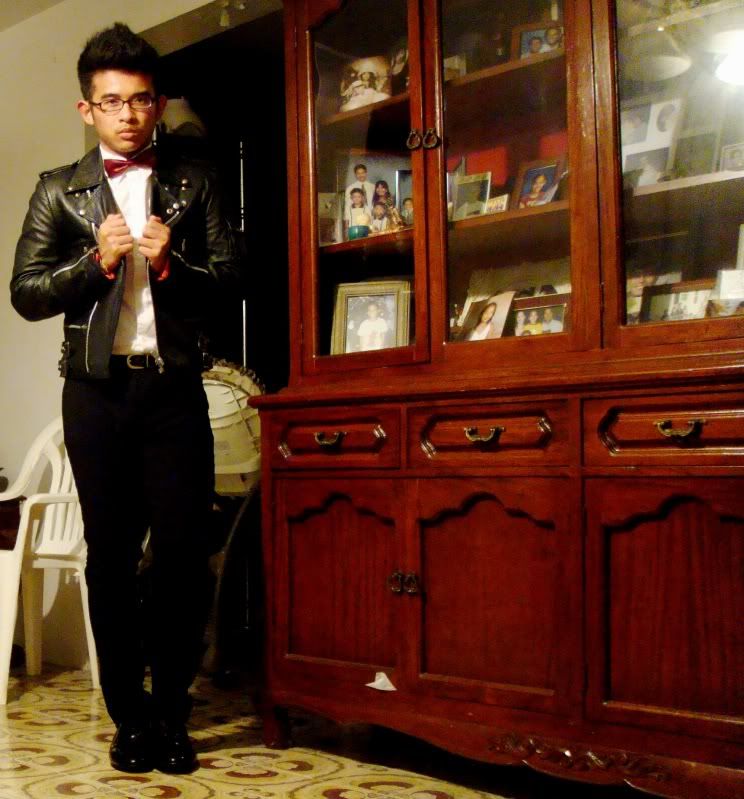 (Royal Bics bow-tie, Bench shirt, thrifted biker jacket, K-Mart belt, Ross pants, thrifted shoes.)