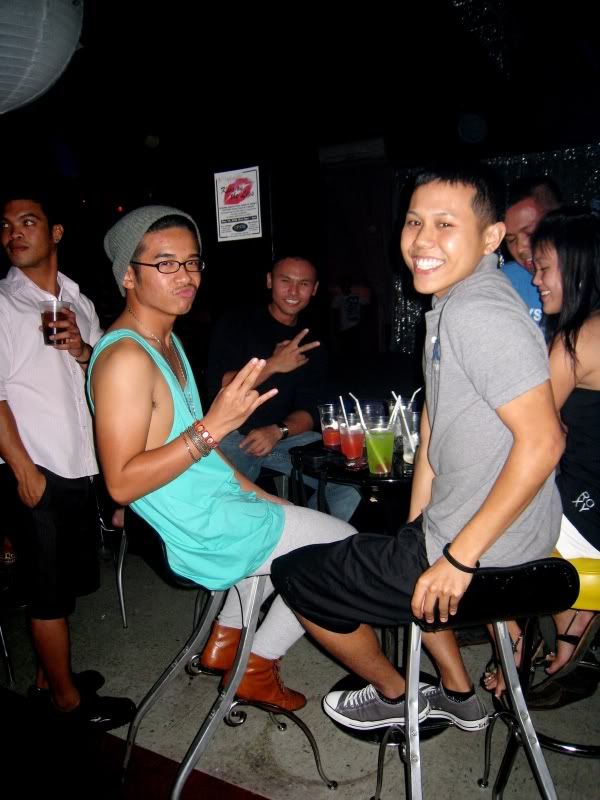 (Brother's beanie, AA mint big tank, FTL long johns, vintage Calico boots)


Dressing has become so much of a chore for me these days; however, I do feel like I am achieving a sense of my style which I still can't describe to you today. I told myself a few months back that I needed to rebuild my wardrobe because I felt like there was little to say about my style as I continued to dress in supertight Abercrombie t-shirts, plaid shorts, and leather slippers. This look, which has managed to be donned by thousands of young men like myself, is no longer tickling my fashion fancy and eventually faded into oblivion as I started learning more creative and, most importantly, more stylish ways of dressing.
I say to anyone feasting on this text to step out of your comfort zones and experience new ways of dressing yourself. It may seem hard at first, but something beneficial to your self-esteem will come out of it. I can honestly attest to this because you become an individual once you start developing your personal style, something I learned once people started taking note.
I don't know where all that came from, but moving on. I need as much input for this as possible so please feel free to throw in your two cents. I will be purchasing a professional camera sometime this week before I continue to deplete my funds, and before anything else, I am debating between Canon, Nikon, and Sony. My budget is $700 and since it's such an investment for someone of my financial standings, I am incredibly frightened of buyer's remorse. Please include your opinions if you own professional cameras, and feel free to suggest specific ones to make my purchase speedy.
Thanks =]
*Does anybody know why the complete right side of my layout is now at the bottom of my page? Help, please!