YO.
Every time I listen to the Jonas Brothers, I always wait for Nick to blow after which I verbalize "that's right Nick; sing to me baby!" Hahahahahaha.
I swear, I've been so lazy as far as dressing ever since I've been back. Because it's FOREVER hot out, I'm not even trying to be in any type of pants or jeans unless it's nighttime, so my day to day outfits usually consist of a pair of shorts, a t-shirt, slippers, and my sunglasses. Exciting right?
I'm attempting to go running tonight, so I can rid my body of this evil muffin hanging above my waist. Ugh, you skinny bitches make life hard for me. This is my means of nutrition as of late: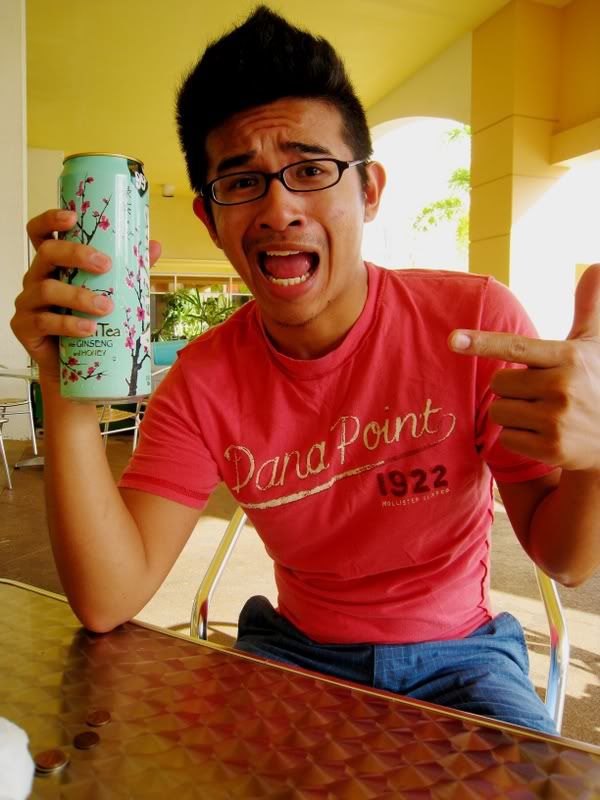 Haha. So I was browsing through The Salvation Army here and stumbled across an in-your-face brown bow tie very reminiscent of the ones adorning the neck of Alber Elbaz after every Lanvin show. I recently figured out that brown is so hard to wear (for me, anyway) and is furthermore not my color, but it was a buck, and I convinced myself that I could always dye/bleach it.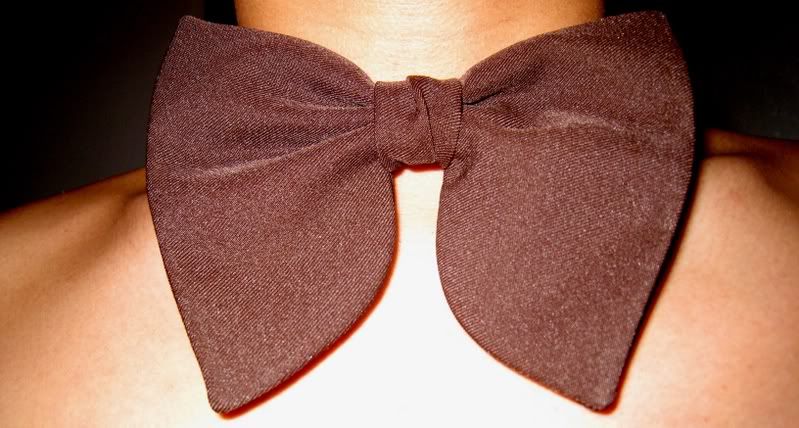 You like my clavicles? Ha. Remember that striped-shirt in my last outfit post? Well it formerly belonged to my cousin until I was walking past his room one day, spotted it atop a pile on his bed, and then snatched it as an addition to my wardrobe. I thought if he had that great of a piece just lying around, he must own some other goodies. I waited until he left the house and had myself a little inhouse shopping haul. Two amazingly-draped tanks, a sleeveless jersey shirt, and a couple of old beat-up tees emerged from my klepto adventure. Is that bad? Whatever.
To conclude,
WHO'S EXCITED FOR THE FALL 2009 COLLECTIONS?
I'd die.