After reviewing this entry, I am sore from whiplash due to my schizophrenic tone of voice. Excuse me.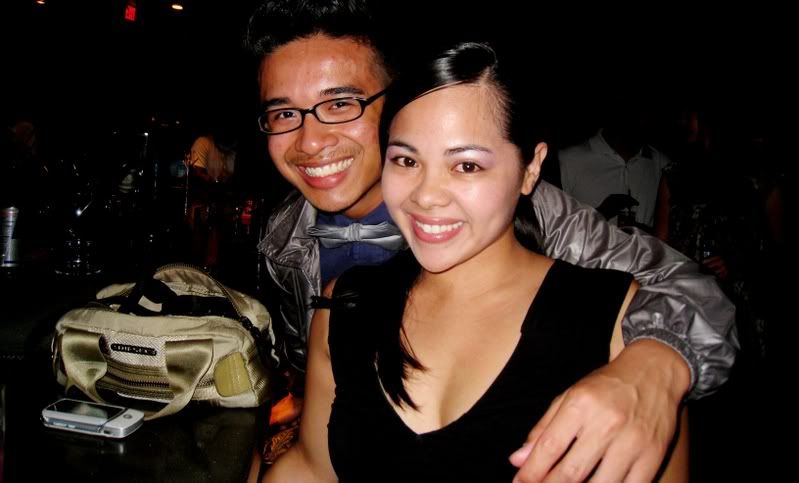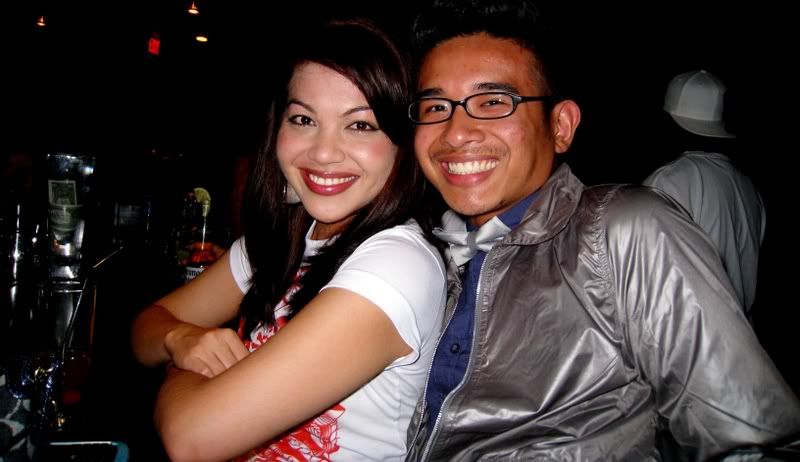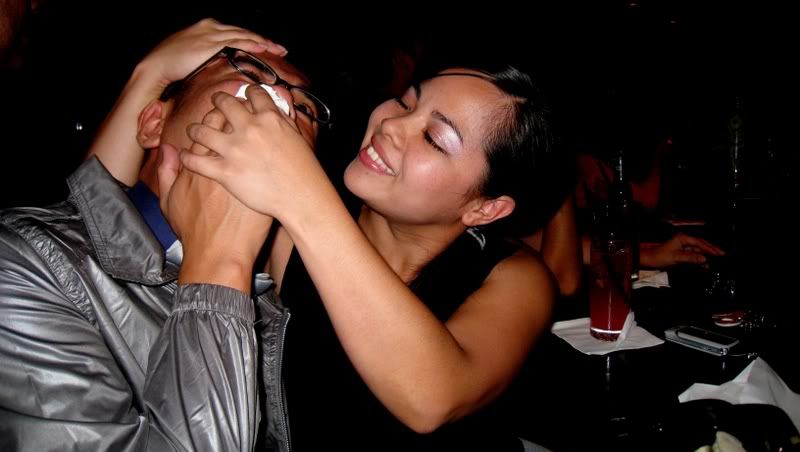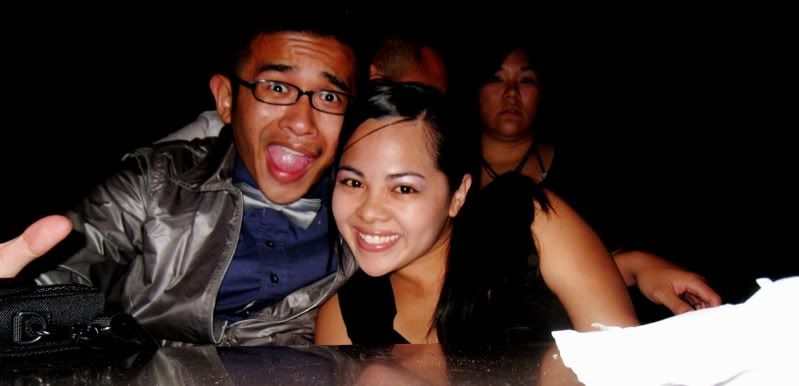 Hey sexies. I apologize for the gaps in my posts. It's quite hard to take a half-decent picture without a photographer at my beckoning call. All of you should know that I am an old hag who would prefer to stay home than go out and be a club-whore. The rare times I do find myself out, I purposely overdress to ensure my presence is recognized. Ha, is my nose too far in the air? The gay clubs here are usually unwelcoming, with their unnecessary cover charges, i'm-better-than-you bartenders, and bitchy atmospheres, so I'm always down to go a chill place with humorous heteros. Besides, I realized that the eye-candy at straight bars is much more bountiful than the sad selection of cruisers at your local
Euphoria
. Also, it never hurts to sit between three neck-breakingly beautiful women, all of whom attract the sexiest MFers GU. has to offer.
Grab your tissues girls.
I must mention that my heart is being seized by the handsomest creation of man my eyes have ever seen. I've allowed myself to produce this perfect idea that every time I look at him, I smile for absolutely no reason, or when we fight it would stem from something incredibly silly. I further produce a scene of him waking up in my arms and leaning over to give my forehead the softest of kisses, so soft that when I finally awake, it would infer the end to an amazing night's sleep and the beginning of the most beautiful day with someone for whom my love was infinite.
UGHH I'm such a damn sap. And I better just stop now before my glasses fog over. Hilarious. Now here's the knee-slapper, I know nothing about him because we've never met, though I'm sure if I ever did meet him, I would collapse to the floor like obesity just struck me because his smell, his presence, hell his powerful yet subtle sex appeal would intoxicate my normal state of mind.
Anyway, moving on to G-rated content. My sister is coming back from a trip to the Phillipines with her godparents in a few hours, and I am a little more than excited to paw at the bounty of her purchases, because I know homegirl better had bought something for me!
& if you are piddling in anticipation for NY Fall 2009, piddle a little more
here
.