The talented designer/seamstress,
MISHA
, tagged me for a special photo post following these rules:
::go to the 4th folder in your computer where you store your pictures
::pick the 4th picture in that folder
::explain the picture
::tag 4 people to do the same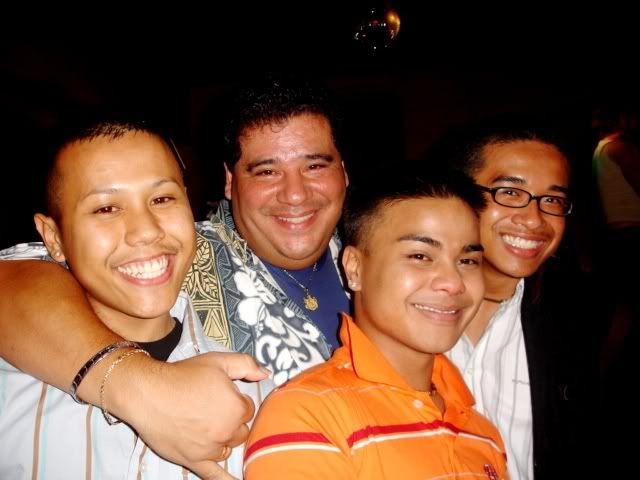 As some of you know, I dance nightly at a resort here in GU. It's strictly Polynesian dancing so yes, I handle fire and get all hot and sweaty every night. Haha. Anyway, my girls and I went out to booty shake, and this picture was taken at a popular club here. We spotted our boss who also happens to be our
kumu hula
which means 'hula teacher' in hawaiian and snapped a photo with him. I switched clothes with my friend on the left before we walked in. Ha!
So, I tag:
Krystal
Vero
Naboonies
Ca
AND ALL OF YOU BETTER DO IT!
=]