Hey everyone! For some reason, I'm feeling so disconnected to the blogosphere lately. Maybe a lot of you do because it's the holidays and we're spending more time with our loved ones? In any case, it's time for a legitimate post, hopefully. A little photo sesh with my sister.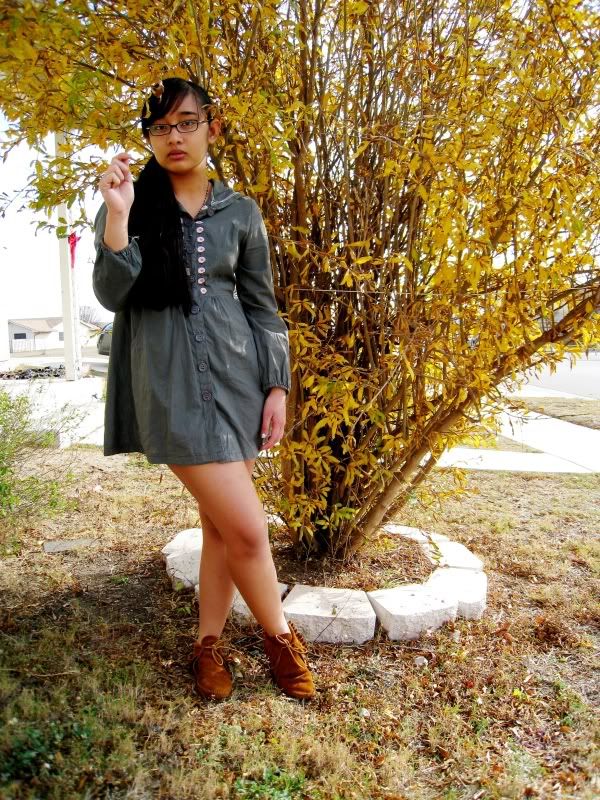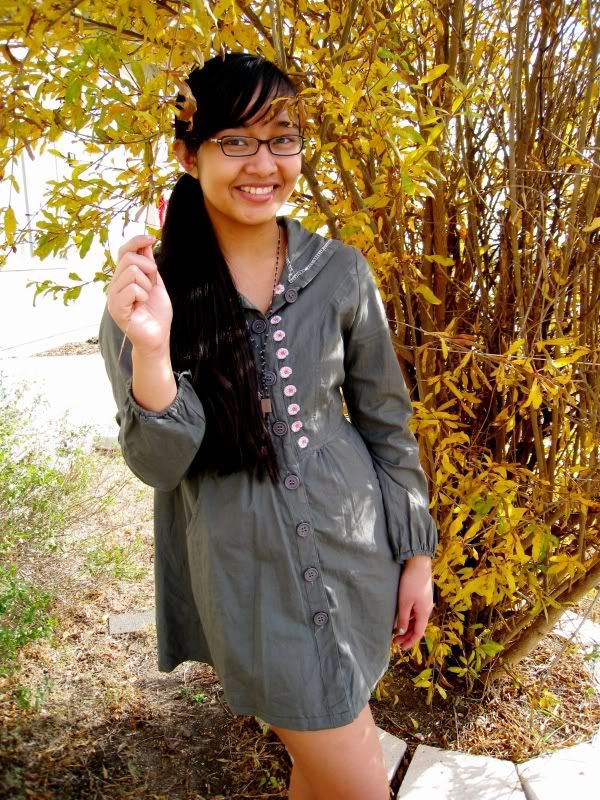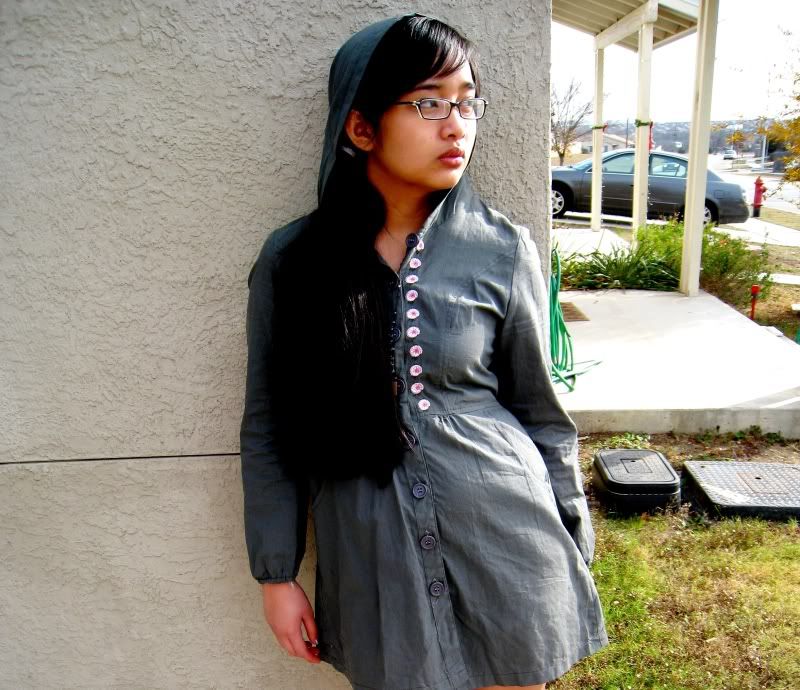 And remember those Minnetonka moccasin booties I mentioned she scored at the Salvation Army?

Now for some wardrobe establishment; some of my most recent purchases.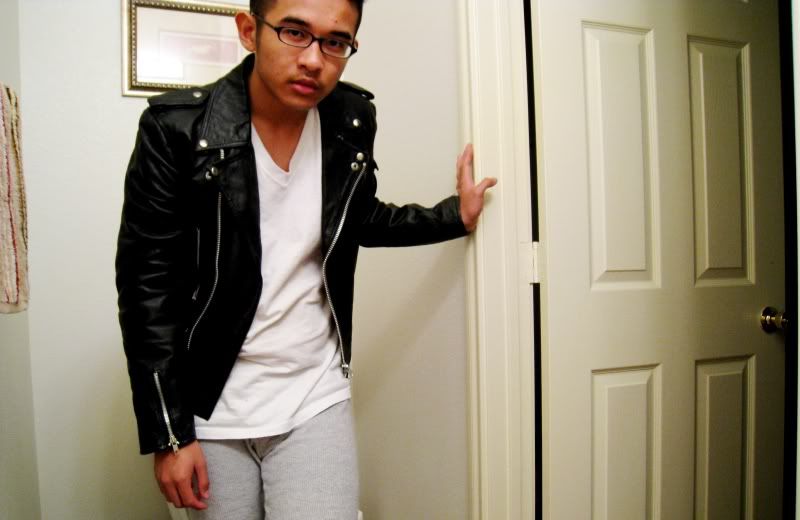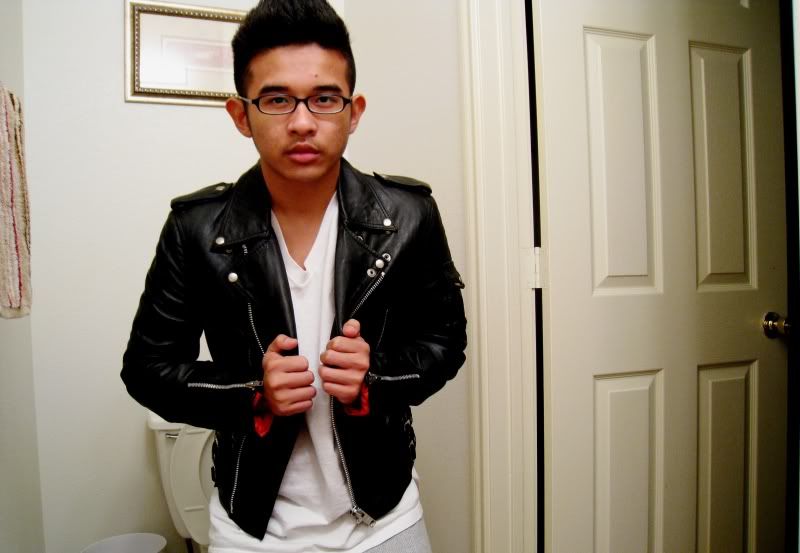 The perfect leather biker jacket. [The Goodwill]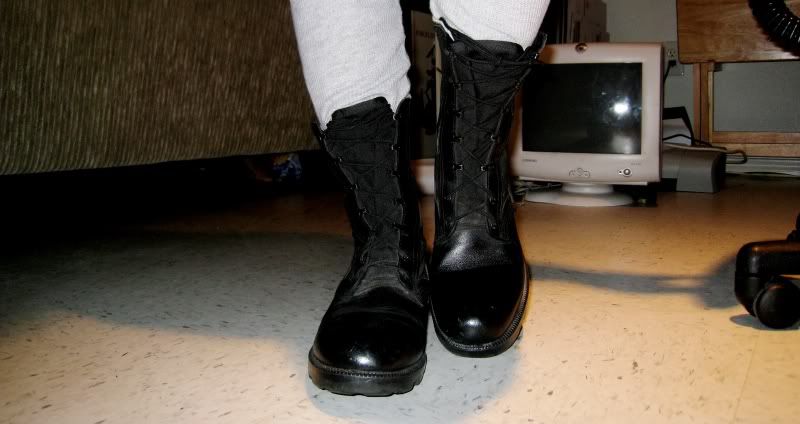 BDU boots. To my disgust, I found socks left in them by it's previous owner. C'mon soldier!
[Salvation Army]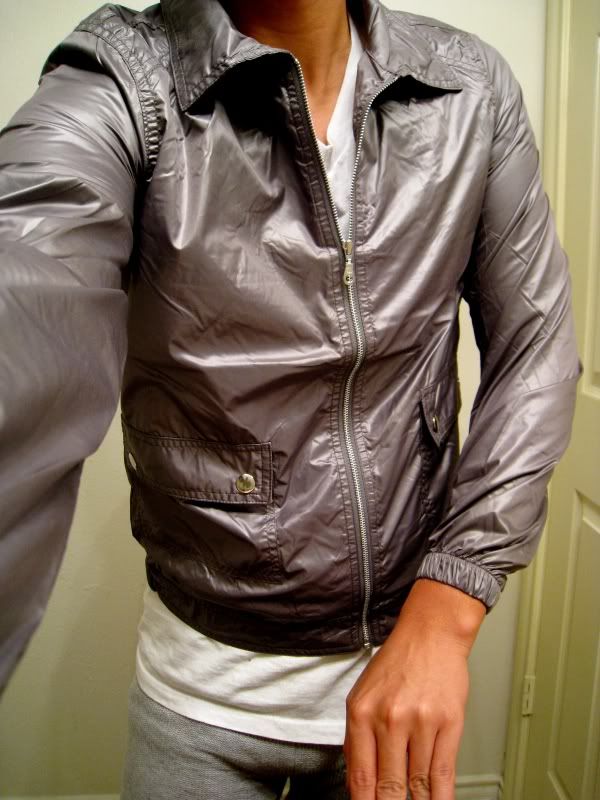 Silver shiny windbreaker. [Steve & Barry's]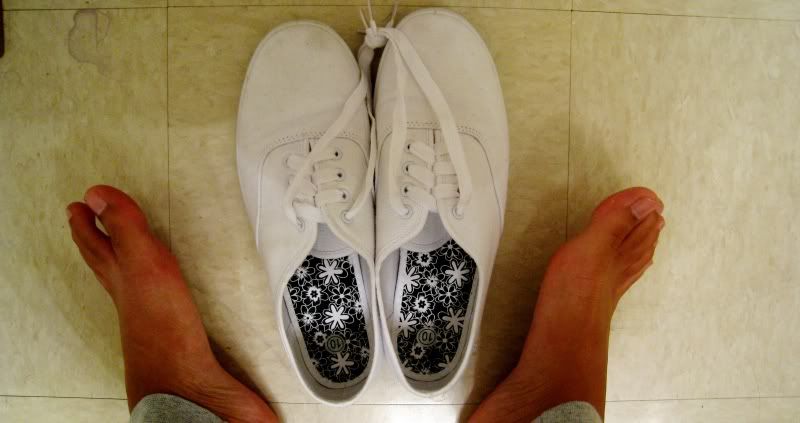 White tennis shoes. [Wal*Mart]
Silver bow tie. [Saxon's]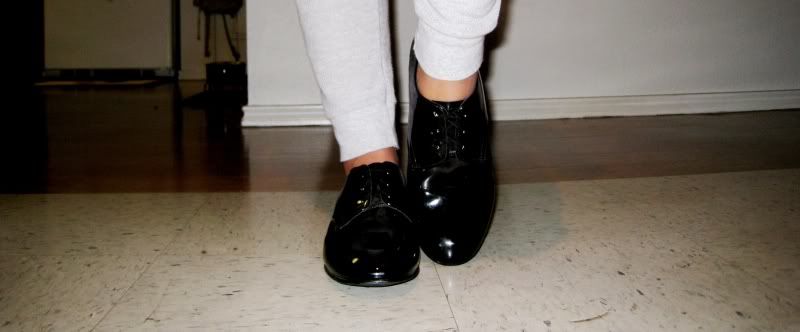 Patent dress shoes. [Salvation Army]
Whew! I also bought a lightweight cream scarf, but I wasn't satisfied with the resolution of the photo. Moving on. Today, I witnessed a wedding proposal which induced a sea of misty-eyed family members and friends. The event was actually a birthday party for my god-sister and she ended up getting proposed to. Ha! Talk about an insurmountable birthday present.
I'll be leaving to Guam in a couple of weeks,
allegedly
. My uncle was trying to get my sister and I to leave the day after Christmas which is insane to me. I really have no clue of the exact date we'll be leaving, but I guess this is what you expect traveling on someone else's expense. This is the third time I will be leaving my family, and although my sister will be coming with me this time, it's still disheartening to experience. The first time I was 18 and heading off to New York to start fashion school. I swear I was completely overcome throughout the entirety of my trip. I balled when I said my goodbyes, when I landed in Chicago for a painful eight hour layover, the first night I was in PA, and finally the first night I was in Manhattan. I guess I have a phobia of detaching myself from my family, my mom especially. But I'll probably get over it once I'm back home.
If I don't post in the upcoming days, I just want to wish every single one of you readers a Merry Christmas!
--Jey.