I'M DYING RIGHT NOW.
Edit: Unfortunately, the video has been taken down, but I'm sure you can find a video still circulating around YouTube somewhere. =]
OHMYGAH. My hot pocket is frantically quivering. Correct me if I'm wrong, but isn't she stomping into her intro with a skyscraping pair of Balenciaga booties? I was chatting with my ever so knowledgeable Reggie, and he is quite convinced that in her first dance scene, B is wearing the shoes from Ghesquiere's SS09 collection, but don't they look like Gareth Pugh? Cue, direct from the runway, the armor suit from Gareth Pugh SS09. I die. The only significant pieces I can't seem to identify are her tassled-shades and the body hugging sequined dress she wears in her window scenes.
Princess points for whoever can identify.
I mean HELLER! Beyonce obviously knows how to do vicious. I am also told that she is wearing Marni wedge platforms, but I can't F ing see the details of her footwear because of the quality of the video. Whatever, I trust him.
Anyway, for your aesthetic enjoyment: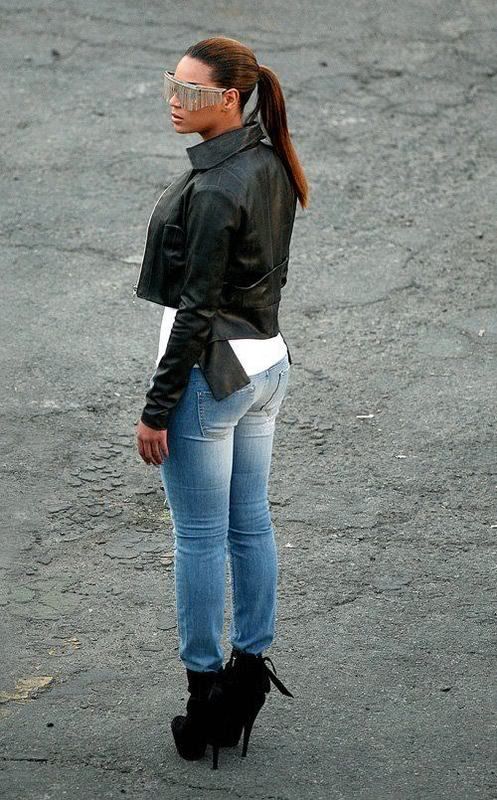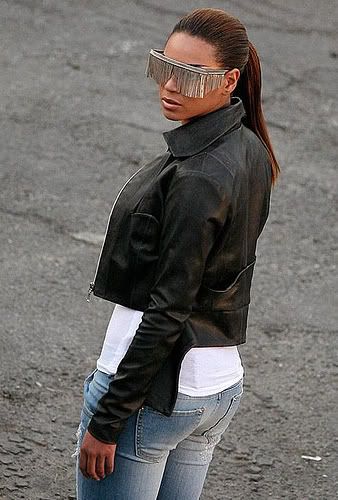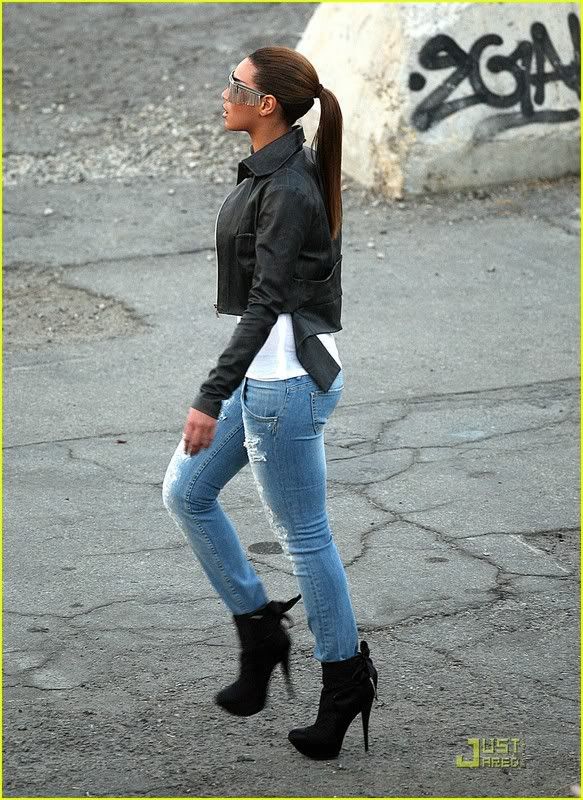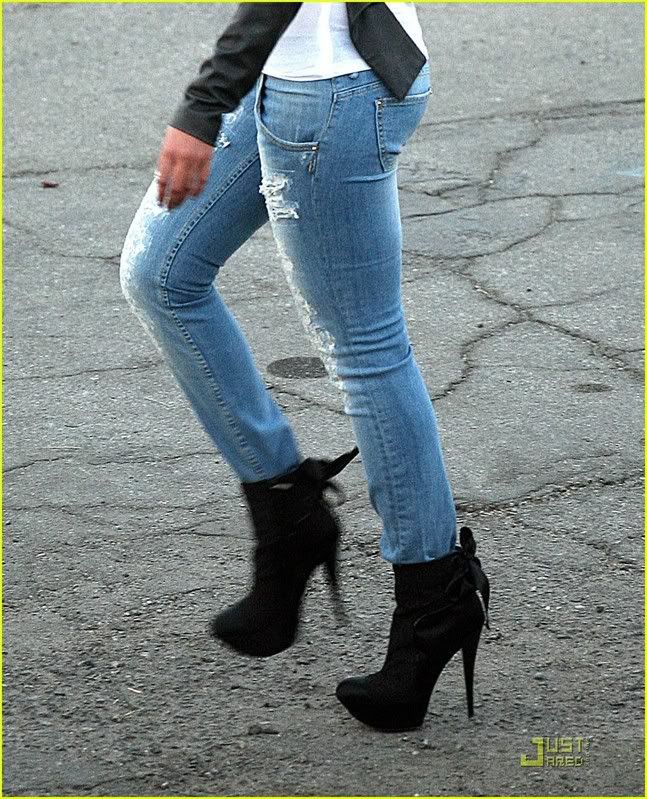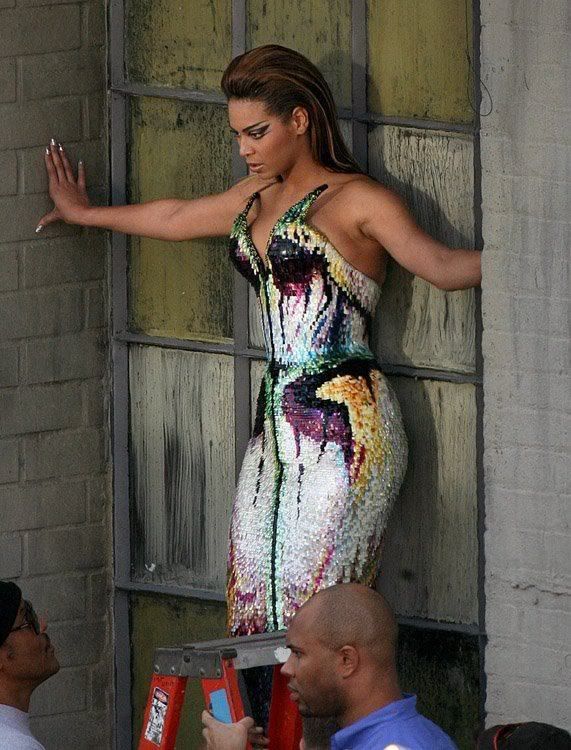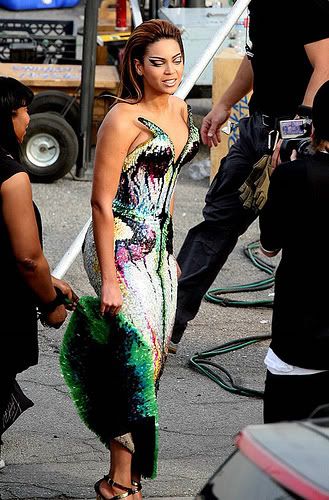 [ Flickr, JustJared ]
I couldn't find any photos of her in Gareth Pugh, but hopefully they'll be released within the next couple of days or so.
Finally, what do you critics think of Beyonce rocking all these designer ensembles?
Merry

Christmas

Eve

!
--Jey.