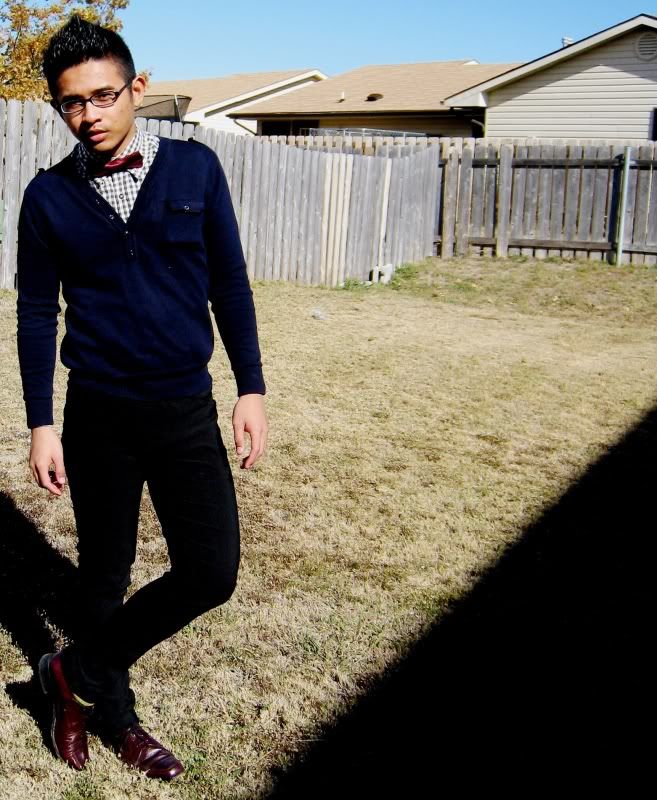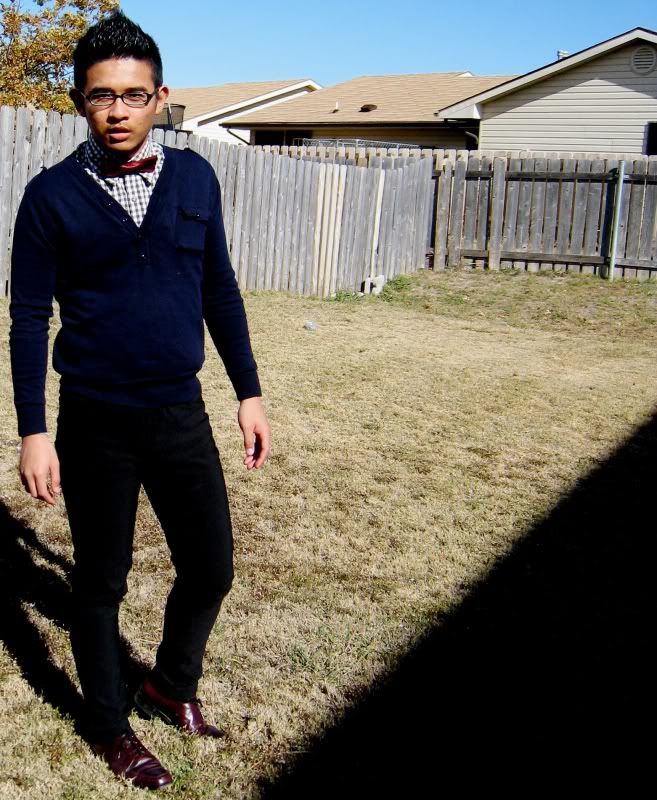 Yesterday I went with my mom and sister to Salado, a very small town with cute antique shops lining the streets. It's convenient if you're up for getting into the Christmas spirit because there are carolers strolling the sidewalks, Santa and his Mrs. rocking atop a porch, and a very talented children's choir permeating the air with delightful tunes. We stopped by a shop that lured me in especially with enormous
50% OFF ENTIRE STOCK
stickers plastered on the windows. My mom was completely freaking out because every step we took, the whole house creaked and she convinced herself that it was also somehow moving. Mothers. Anyway, there was a variety of Christmas ornaments personalized with names; great for gifts!
About halfway into the duration of our stay, we all realized that we were the only brown folk in the entire town which is quite hilarious considering the racial ancestry of Texas.
Surprisingly, my mom wanted to check out another town's Goodwill where my sister scored some chic riding boots, and my brother, an irrelevant Letterman jacket. I found what could have possibly been the perfect leather jacket, but I didn't want to entirely deplete my mom's bank account. Funny story: before the Goodwill, we ate at Applebee's which was more than satisfying. Our bill was $56 and some odd cents and my mom left $50 in the ticket folder and told the waitress to keep the change. Obviously she didn't mean for that to happen because she thought she left $60 for her. It was such a refreshing laugh I swear.
And if you sugar plums haven't already heard,
Hot Topic
has some pretty ferocious skinny jeans, a couple of which resemble some looks from Balmain's Fall 08 collection.
That's all.