VALENTINO was amazing, to say the least. After seeing the entire collection, I felt like there was a bit of Chloe and Marchesa in a majority of the looks, like Facchinetti's circular beaded embellishments could easily be integrated in Chloe's Spring 2007 show, and the sheer elegance of the show's evening wear corresponds directly with Marchesa's aesthetic, which I believe is the highest form of soft yet powerful beauty. [TAKE BREATH HERE.] And before I am stoned to death for comparing a maestro couturier to younger developing brands, lend me an explanation.
I guess since most designers/brands have a certain look that is presented from season to season, it's just surprising to see that look executed in a different way on someone else's runway. For example, Chanel has
usually
shown a form of their tweed jacket for many fashion weeks past and probably will show in the future, and I assume that many of you would be alarmed if you saw that namesake tweed jacket on say a Gareth Pugh runway. Of course that would never happen considering the distinct design perspectives from either brand, but hopefully the point is made. Or maybe I'm just speaking with an exaggerated pretense because of this:
http://www.bryanboy.com/bryanboy_le_superstar_fab/2008/10/natalia-vodianova-balenciaga-spring-2009.html
Despite my whole ordeal with designers being 'inspired' by other designers, I am quite happy to say that Valentino has to be a top 3 for me amongst all the designers who have already shown, for now anyway.
When I review collections, I usually save my favorite looks on my computer for further use or reference, and quite honestly, I would say that I have only saved 2-3 looks from each collection this season, even Balenciaga and the Lord knows how much I love the damn brand. Though for Valentino, here are my
saved
favorite looks: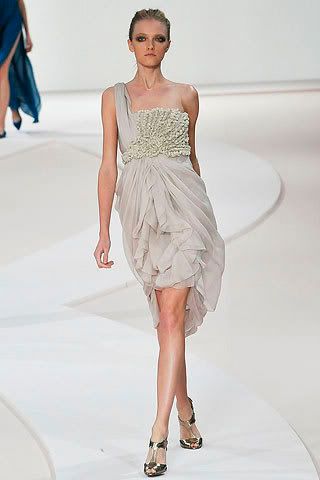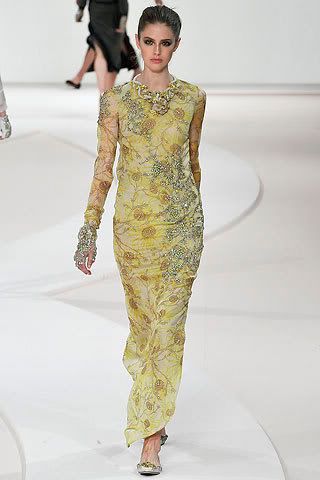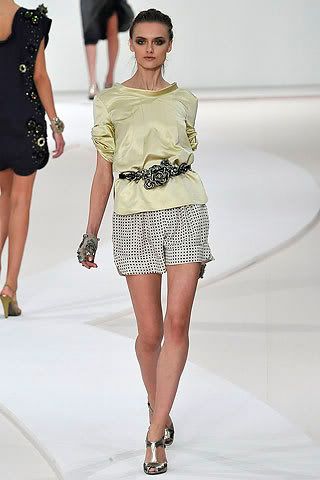 And of course the details. The neckpiece and the bracelet are my favorites.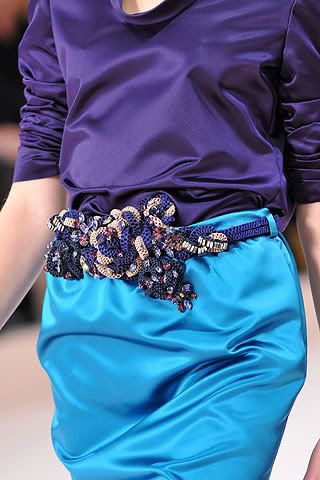 All photos from
www.style.com
Don't mess with the girl who wears those gloves; she'll run your satin.
=]