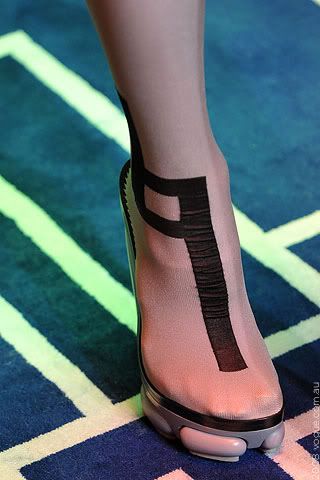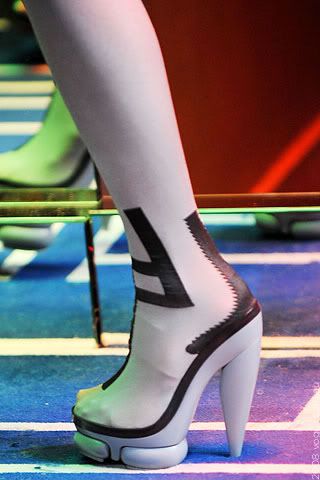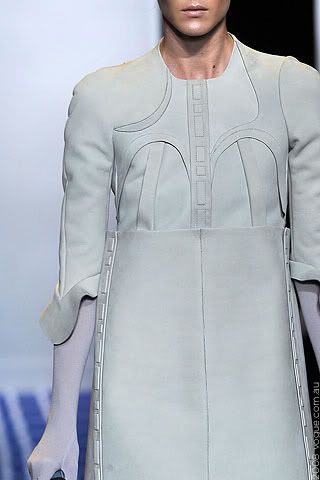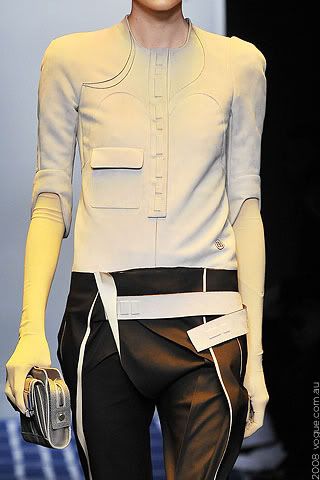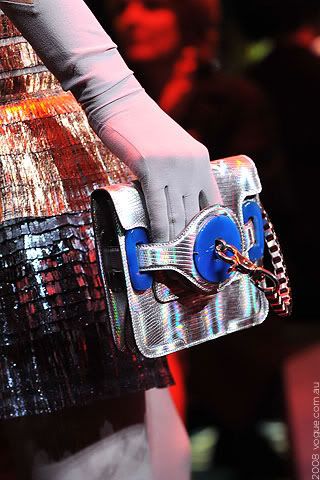 Balenciaga SS09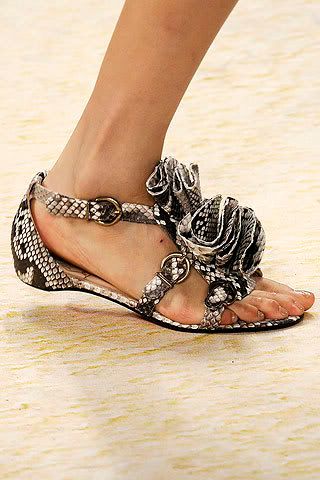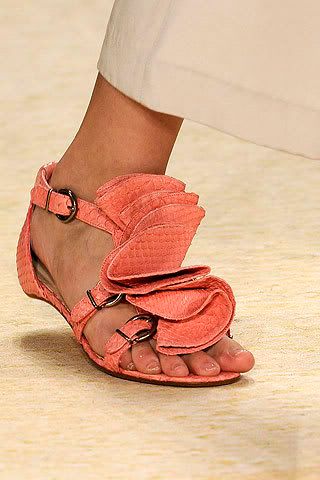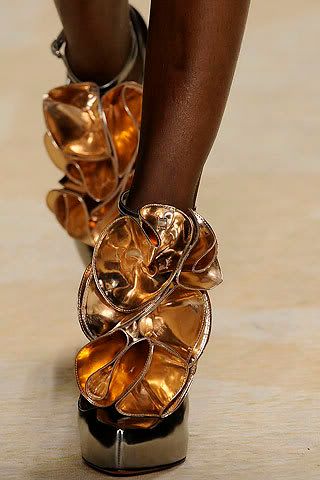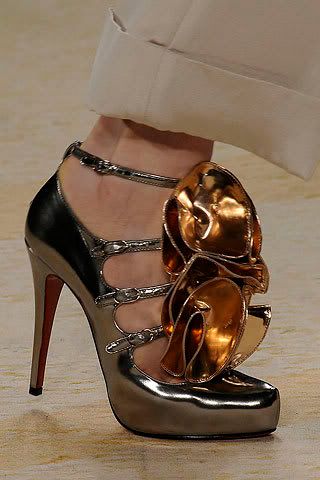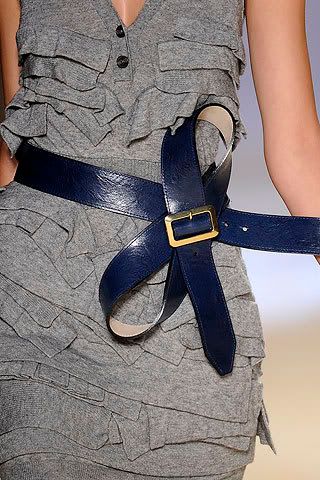 3.1 Phillip Lim

I've actually had some of these pictures stored in my computer for a couple weeks now, but I still think they're 'blog-worthy.' To reiterate, I'm still completely confounded by Balenciaga's footwear, so please tell me you fashion folk are as well. And heller, the clutches look as if they've been soaked in unicorn blood ... well the unicorns from Harry Potter anyway.

I'm pretty sure if my goods were of the female anatomy, I'd spend the entirety of my income on Lim's gladiators. Is that snakeskin? I'm sure it's something reptilian. And those metallic-silver patent-leather (shall I go on?) heels with a perfectly proportioned floral embellishment as its face? I would sooo tranny it up with those someday. HA!

To conclude, my sister has become VERY irritated with my constant inquiries for her to try on clothes, and since her excitement for photoshoots is depleting, I need to take advantage of her cooperation NOW before she entirely expels me as her stylist.

Okay one more thing: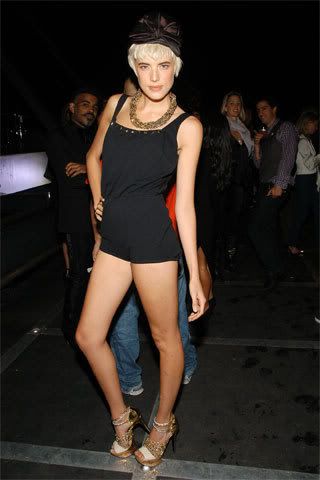 Notice something vicious about this picture?
Oh how it pays to be a towering glass of skinny.
*All photos from www.style.com





"And you have no style or sense of fashion."
"Well, I think that's--"
"No no. That wasn't a question."