Parisian Fashion Week hasn't completely blown my panties off, so I figure I shall veer off the glossy runway into the abyss of my recent travels.
Just this past June, I was a participant in the 10th Festival of the Pacific Arts (FestPac)held every four years, this year in American Samoa. Concisely, the festival hosts 27 countries with intentions to maintain or even revive their respective cultural arts, if not to establish a community of pacific artists. Amongst the literary, culinary, visual, and crafting artists, I was one of 75 members in the performing arts delegation of course from Guam. It was an absolutely amazing and culturally awakening experience for me, and I am lucky to say that this was my second FestPac with my first one in New Caledonia eight years ago.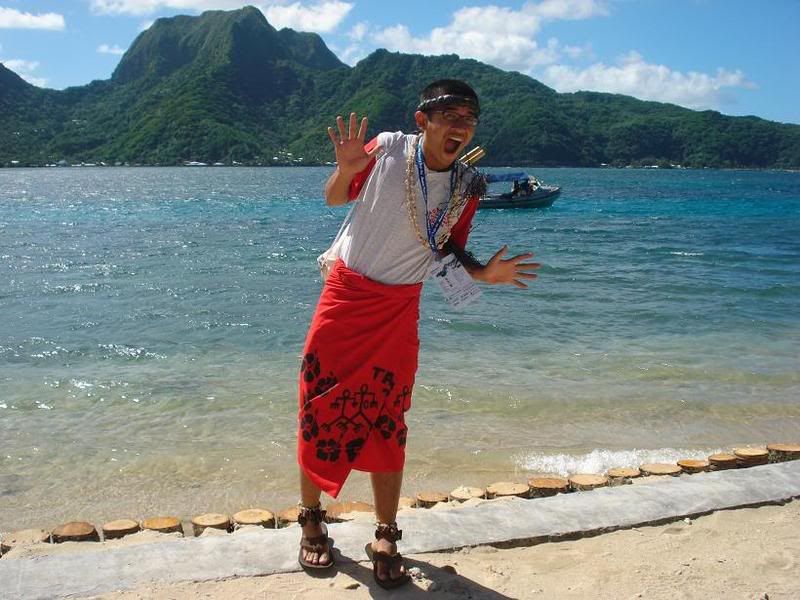 In a semi-indeginous ensemble; Utulei Beach, Amerika Samoa.
After my return from Samoa in early August, I had another trip to attend for my job in a little less than two weeks. For better comprehension, I work as a cultural performer at a resort in Guam, and the hotel sends my department on annual trips to Korea in hopes to expose the hotel to the Korean market. Anyway, within those two weeks, I had an entire show to learn which usually takes months to perfect, and I was still practicing numbers before our shows even in Korea. It was an INTENSE 13 day trip in which my boss managed to compact 48 shows. Luckily, we de-stressed with timed shopping adventures wherever there were vendors, and I about died at the International Market in Busan. Rows upon rows of dirt-cheap goods that unfortunately came with very aggressive vendors lined the narrow streets of the market. On either side of the vendors, though, were rows upon rows of boutiques of course selling quality merchandise with hefty price-tags. Our liaison told us that it would normally take the entire day to thoroughly walk the market, and you guessed it, we did it in two hours. I highly recommend Korea's shopping to deplete your bank account =]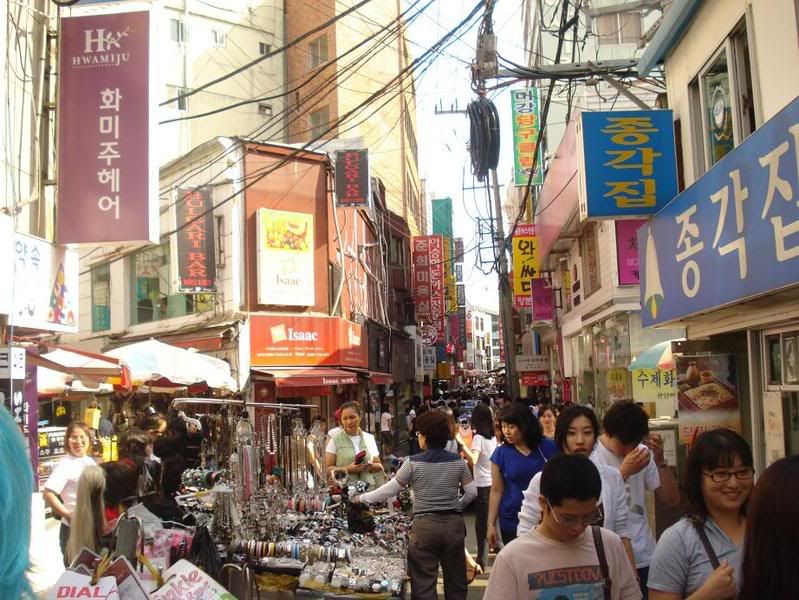 Just beautiful.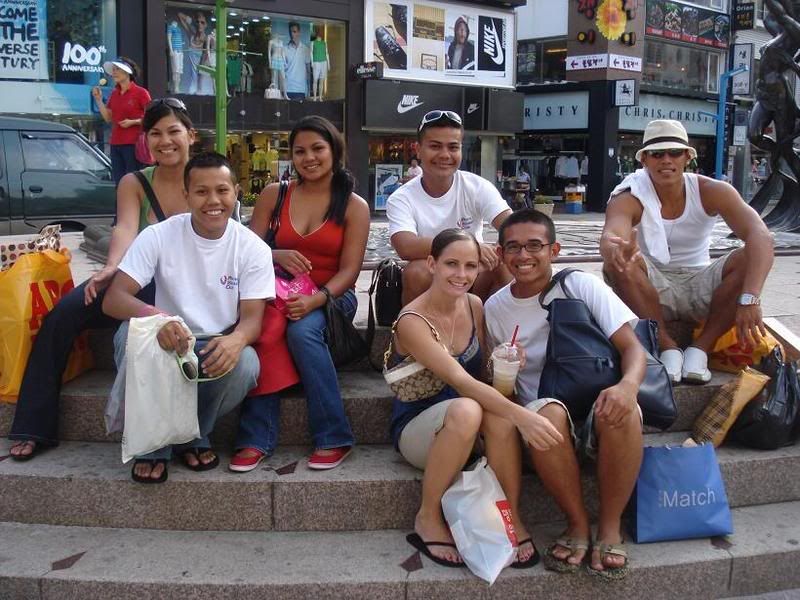 My co-workers and I after our shopping adventures.
And finally, when I came back from Korea, I had to pack my bags yet again to leave in two weeks to Texas; talk about JETSET.